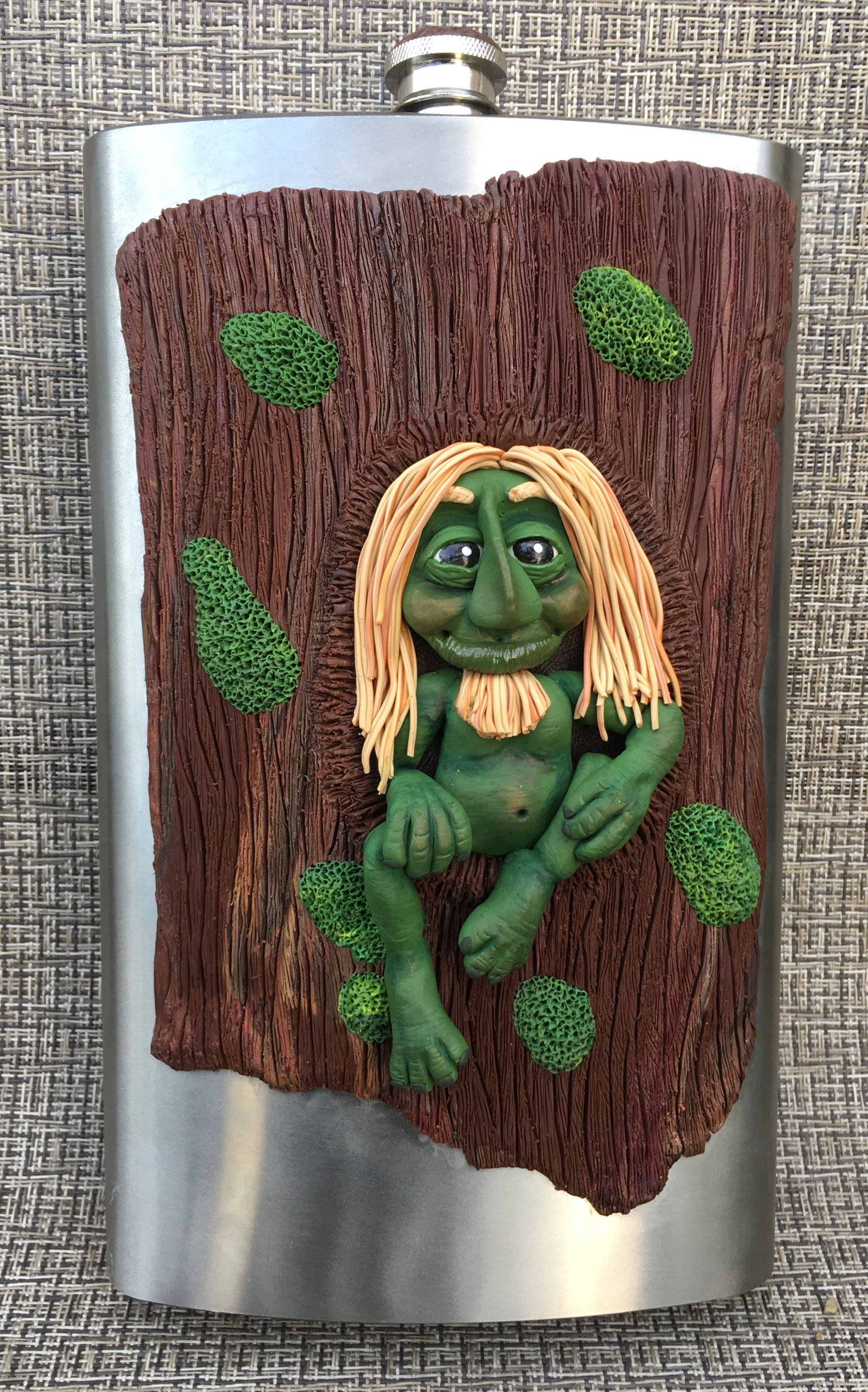 Arlo's Abode - Woodland critter in a his tree home - free form hand sculpted creation onto a 64oz flask.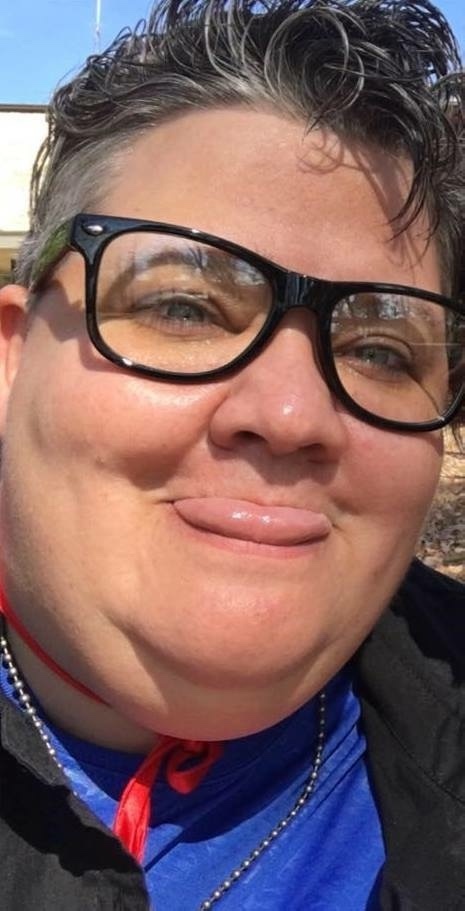 Super Sculptor, Amy Kathleen Hucks, loves creating whimsical hand sculpted characters and creations.
Amy is a self taught artist. As a young girl she reveled in spending time squishing Playdoh repeatedly in her hands and creating magical creatures. The smell of Playdoh is her favorite childhood memory! Amy has transferred her love of Playdoh into sculpting fantastic polymer clay pieces.
She gathers inspiration from sitting on her screened porch that faces a beautiful park. She observes daily life of the rich world around her cascade by. She then draws upon her porch time bursting with a myriad ideas and releases her inspired energy into creating whimsical masterpieces.
Amy's favorite artists are Jim Henson, Edgar Allen Poe and Frieda Khalo.
Amy is a member of the Indiana Polymer Clay guild. Her goal is to travel the world with her wife Jennifer and teach others the fun of polymer clay.