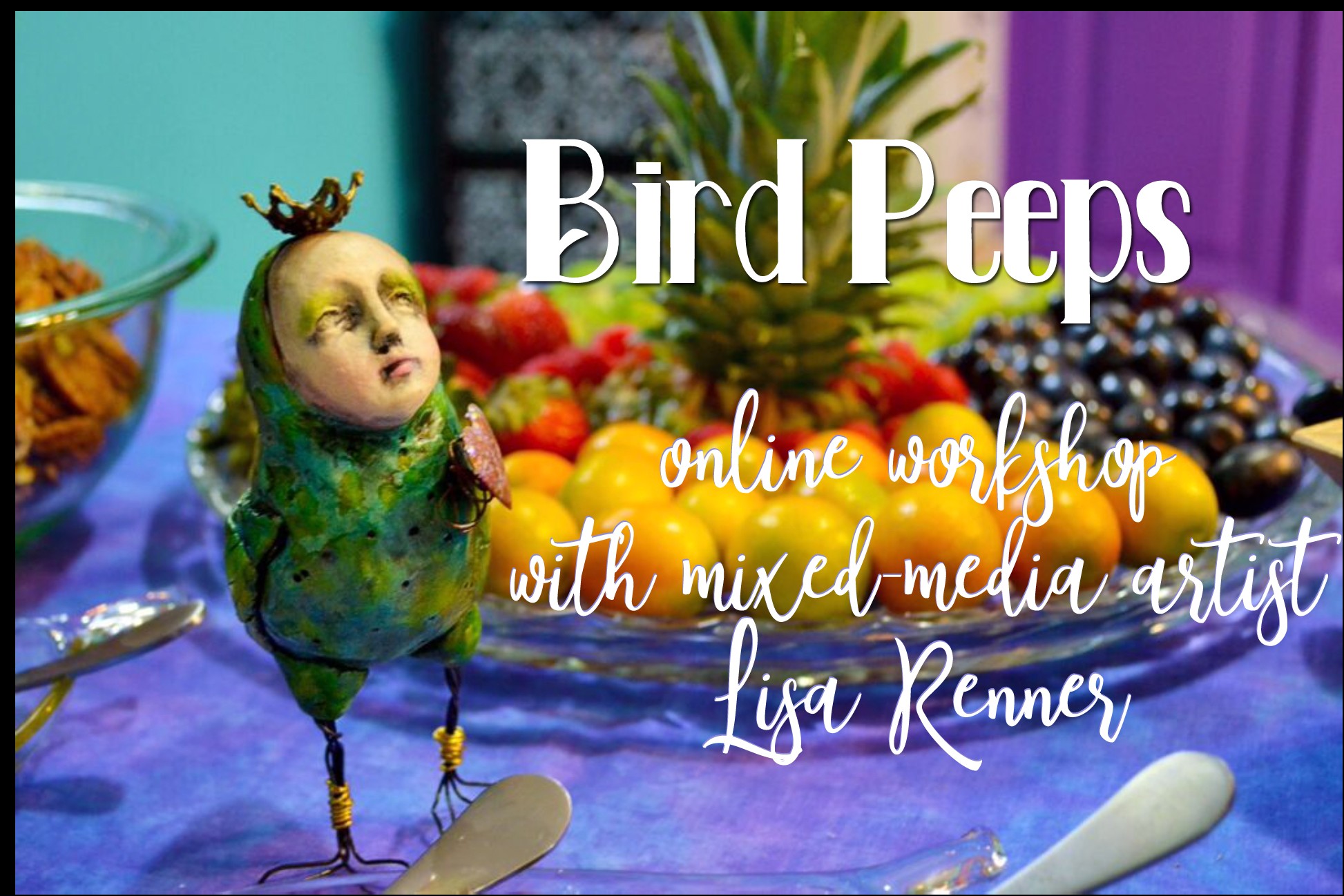 Join Lisa Renner as she takes you on a magical journey to creating your very own Bye Bye Birdie Steampunk Aviator Art Doll, along with a gorgeous decorated Hot Air Balloon. Lisa is very thorough and shows you multiple ways to create the balloon, decorate your dolls, and color your clay.
6 videos and supplies PDF.
Come let your imagination soar!
*Originally part of the digital PCA 2016 experience. Lisa has taught Bird Peeps around the world at in-person workshops, and has been written up in Art Doll Quarterly featuring Bird Peeps in the coveted front cover spot!