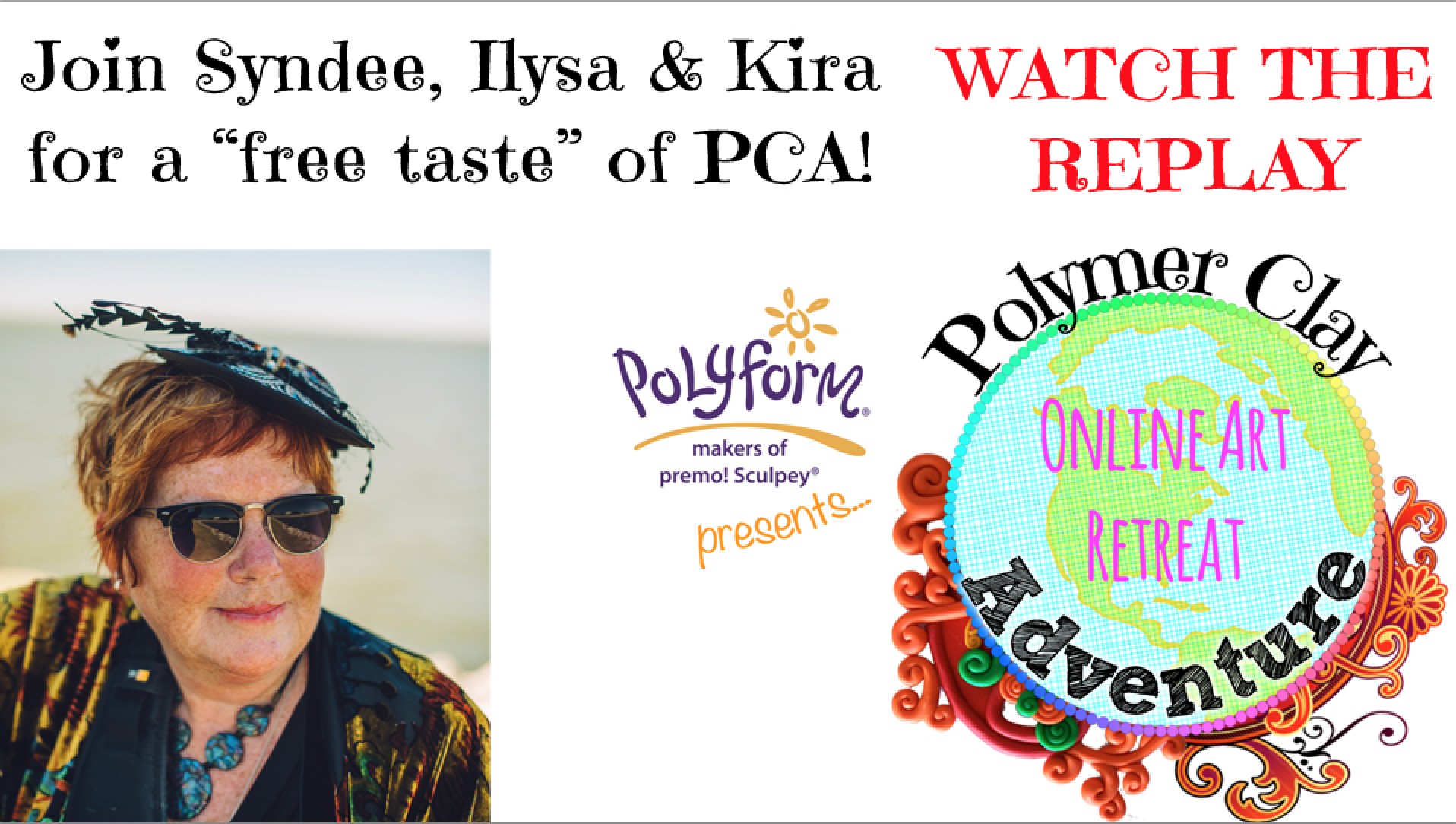 Join Ilysa, Kira, and PCA teacher Syndee Holt for a fun discussion about her class.
Plus, Syndee is the Brand Ambassador for our presenting sponsor, Polyform, the makers of Sculpey! So we look forward to what she has to tell us about new ideas and products coming from the Sculpey line of polymer clays in the near future.
This show will be live video with chat- you can ask questions, meet the hosts of PCA, see how it works, and get a taste of what it's like to be part of Polymer Clay Adventure.